Want to add a nifty quick click to your mobile device for the new FMBA website?
First, navigate your browser to the homepage at fmbamice.com, then click the icon at the bottom of the screen shown here: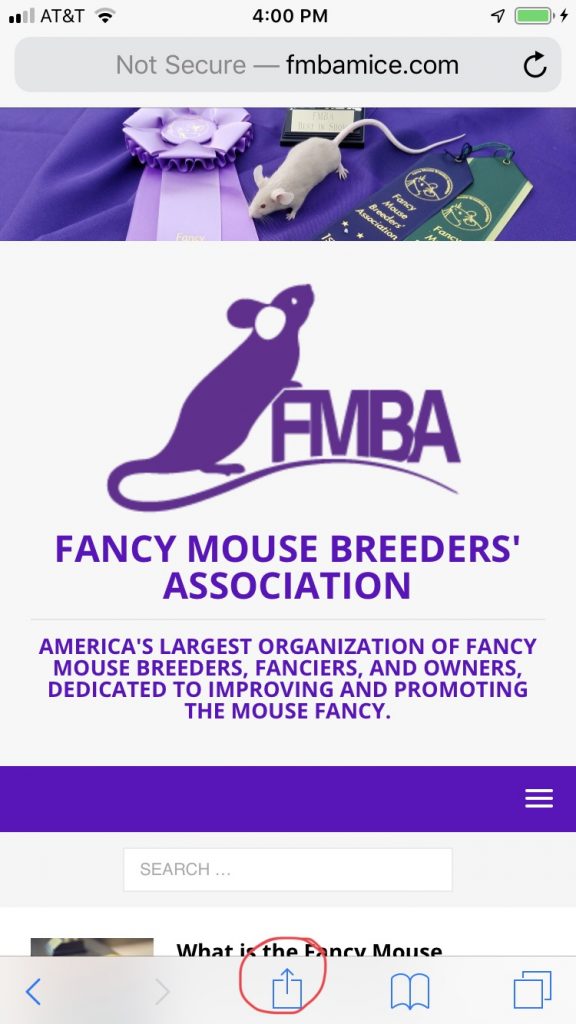 Next, you want to scroll to the right to get to the "Add to Home Screen" option.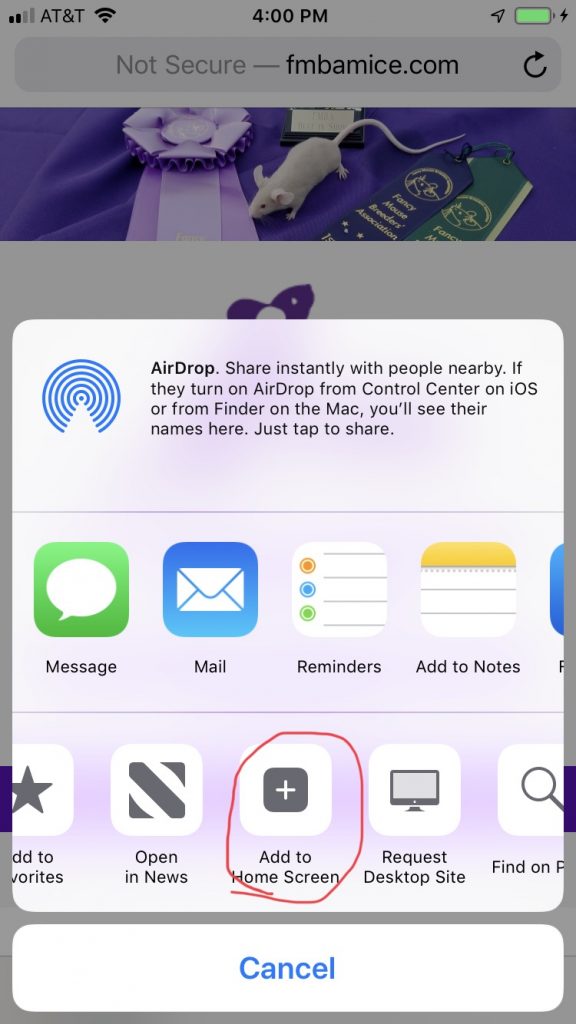 You can change the display name under the icon. (I shortened it to just day FMBA for mine. Then click add!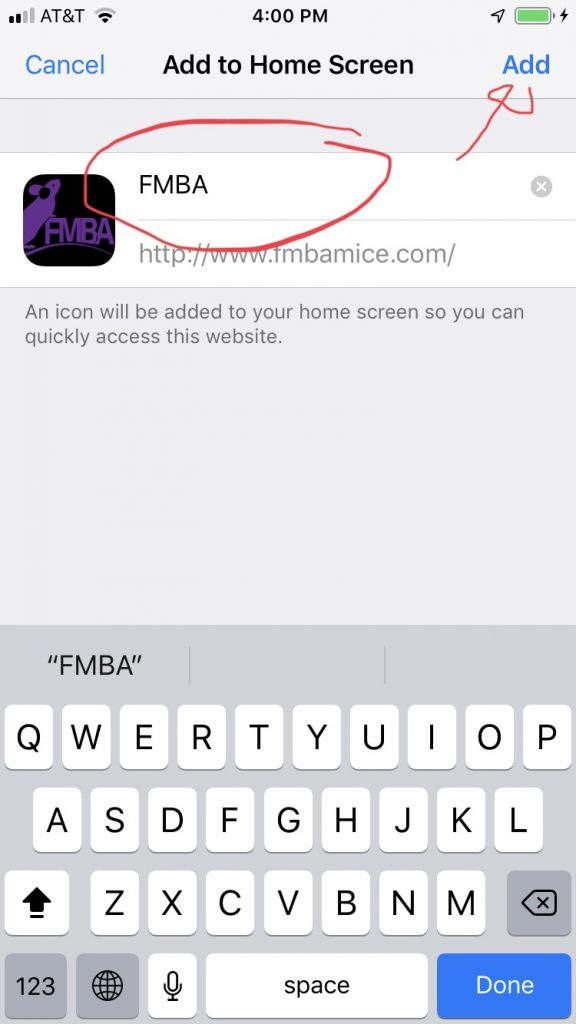 Lastly, organize where to put your new icon for quick and easy access on your device! Save your password to your phone for even more convenience!